128 aircraft ranging from E190s to B789s
With bases all over Europe, you won't be bored soon!
Dedicated Discord server for our wonderful community
Discover new destinations and earn big bonus points
All of TUI's operations in one place.
vTUI launched in February 2021 and since the start has welcomed thousands of budding enthusiasts from across the globe.
Who to blame when things go wrong (which we promise won't happen often!)
So where's next, Captain?
You're not spoilt for choice with our destinations – you could be in St Lucia on Thursday morning, then jetting off to Palma in the evening!
Short message from Chris, the group's CEO:
I'm Chris, and I'm the CEO of vEAG and each airline within. Along with the respective Operations Managers I ensure the smooth day to day running of each of the VAs in the group including processing PIREP reviews, managing and updating routes and answering pilot support queries. I got into virtual aviation in the late 1990s, after starting out with the A320 simulator for the Amiga back in the day! When I'm not pretending to fly aeroplanes in the sim, I am a real world ATC working in the UK and have been doing that for just over 20 years as a tower and radar controller and later as a manager.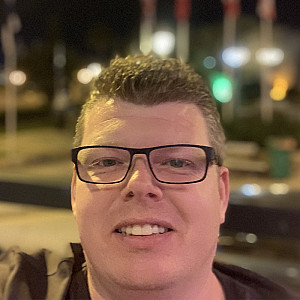 Chief Executive Officer of vEAG Group
Join us! We promise, you'll love it.